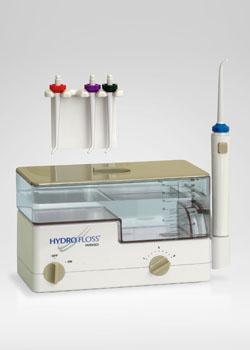 Yes, I agree that the HydroFloss Dental Irrigator is the best oral irrigator on the market.
Studies have demonstrated the effectiveness of the Hydro Floss over an irrigator without the same technology in it.
Reducing the plaque buildup between office visits can be helpful in fighting gum disease. In fact, such was my story. I was able to avoid a Scaling and Root Planing treatment because of the Hydro Floss.
I'm definitely a believer in the HydroFloss Dental Irrigator, no doubt about it. Click Here to get a Special Coupon for the HydroFloss
The two studies I have heard of that suggest the Hydro Floss does a better job were in the Journal of Clinical Periodontology. The Hydro Floss continues to enjoy a good reputation today.
Although I wish they would make the in the United States or a western country.
The HydroFloss Dental Irrigator is probably the best irrigator on the market today.